Jackets are meant to protect the human body from heat or cold but jackets are also available as a fashionable garment too. There are various types of jackets available in the market but picking the right one specifically for you is an art. Jackets are an important fashion statement for men as they complete the outfit. So choosing them wisely is must, here are a few tips to finding your perfect match.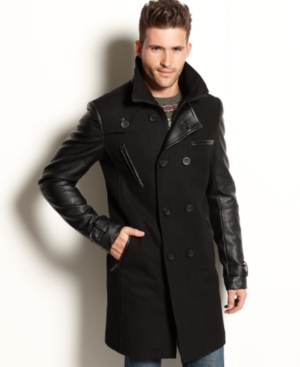 Beginning with the Leather Jacket
The Leather Jacket is one of the Timeless Classic Jackets. Leather Jackets are a must have for all men along with a few other must have jackets such as the Navy Blazer or a Tailored Suit. Having a good quality Leather Jacket is usually a long term investment, so choose wisely. Bomber Fashioned Leather Jacket, Motorbike Leather Jacket and Military Fashioned Leather Jacket are some to choose from.
Concentrating on the Shoulders
Another important thing to keep in mind while buying a Jacket is what type of shoulder it has. The shoulder of a Jacket is the only thing that gives it a silhouette look.
Mainly there are three types of shoulders, American, Italian and British. American type shoulders are best to opt for when you don't have anything else as they go with every body shape and have minimal padding whereas Italian shoulders have more padding and pleats which makes it more complicated, British style shoulders keep the look sleek by giving a stiff look with minimal padding.
Not forgetting the Fabrics
Fabrics are another important factor to keep in mind. Cashmere and Wool are the best fabrics for most Jackets. Synthetic Fabrics are also good but they also have the problem of keeping your body too warm or too cold.
What type of Jacket you wear defines you, your personality and what you do. So, having a perfect style jacket is a must.
Another important thing to remember while buying Mens Jackets and Coats is that only looking at the front design is not what matters. Focusing on the back look is also necessary. If you're looking to get a more tailored jacket than the vent is an important detail to focus on as well.
Winter Jackets for Men
If it's all about having a Winter Jacket or a Coat, then learning the art of layering is a good thing to acquire.Quilted Jackets are a great item to have and accessorizing it with a scarf keeps a perfect balance between the outfit and the jacket.